It's the club that counts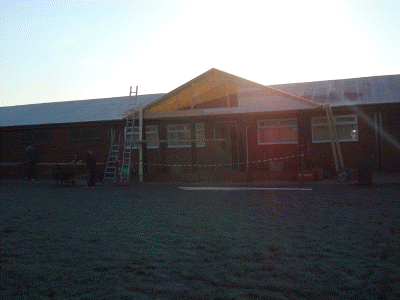 Lots happening - Keep abreast
EDGBASTON ASHES TICKETS AUGUST 2019
These details will be put onto the Club Notice Board showing all dates & prices
Thanks to our close relationship with the WCB through Clubmark/Chance to Shine/Club Together we as a club have been given access to the priority window for a maximum of FIFTY TICKETS for the Edgbaston Ashes Test August 1st -5th 2019.
These are only available subject to the following conditions: -
1) You are a fully paid up member of the Castle Bromwich Cricket & Sports Club as of August 1st, 2018.
2) When applying to the GC you pay in FULL for whatever tickets that you require
3) You can only apply for a maximum of four tickets per paid up member – if circumstances change or more tickets become available then this restriction might change
4) All applications MUST be received by Friday September 7th, 2018 and MUST be accompanied by the appropriate payment in full.
5) All applications must be made to Mick Fielding – no exceptions.
Mick Fielding
Club Development Officer Castle Bromwich Cricket & Sports Club
077486 31338
IMPROVEMENT PROJECTS

Club members & other users of the club will be pleased to know that having been approved by the ECB for an improvement grant work will commence on a refurbishment of the kitchen. This will entail removal of the existing cupboards & worktops and their replacement with modern state of the art fitments. This work is being undertaken by club members under the direction of ADS MD Andrew Sedgley and it is an improvement that the whole community will benefit from. Progress report - all is progressing at a stately pace to ensure that services are still in place during the work being undertaken but the difference is already apparent. Further bulletins to follow........................................
An early member of the club - Brian Hodder - recently died and was cremated on April 6th. Brian played for the club in the sixties but played the majority of his cricket at Birmingham Municipal as 1st XI captain. He was a popular opening batsman who could be relied on to be last at the bar and last out of the bar.

As many of you are aware there is a change to Data Protection laws (GDPR) which will have an effect on how we hold your personal date. We intend to follow the ECB Guidelines where appropriate and will keep you updated as to the progress towards legal compliancy over the next few weeks. Muneer has attended a number of courses and will be ensuring that we will doing everything required of us as a legal entity - more news to follow. 22/03/18
As many readers have noted there have been a number of enhancements to the website which should be welcomed by everyone. The site now has a much cleaner & modern look but the major difference is that it is much more mobile friendly - please try it on your phone & feel free to give feedback.

Events Manager Vaughn Manders has arranged an outstanding programme of social events that you simply will not believe. Look at the Social Pages for updates
Please look at our sponsor's page for the latest news on who sponsors us -
You could be surprised!!!

A recent donation of original documentation from the formation of the club in 1953 has enabled the club history page to be amended and it shows some really interesting facts to be shown. Many thanks to Malcolm Botham.