It's the club that counts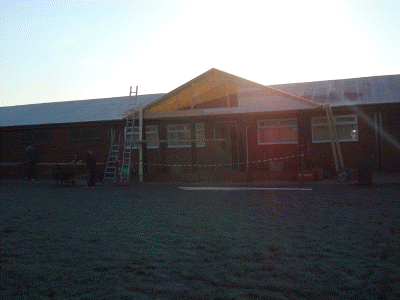 Lots happening - Keep abreast
IMPROVEMENT PROJECTS

The Club's work on the kitchen is now complete thanks to the dedicated hard work of the Club members
As many of you are aware there is a change to Data Protection laws (GDPR) which will have an effect on how we hold your personal date. We intend to follow the ECB Guidelines where appropriate and will keep you updated as to the progress towards legal compliancy over the next few weeks. Muneer has attended a number of courses and will be ensuring that we will doing everything required of us as a legal entity - more news to follow.
As many readers have noted there have been a number of enhancements to the website which should be welcomed by everyone. The site now has a much cleaner & modern look but the major difference is that it is much more mobile friendly - please try it on your phone & feel free to give feedback.

Events Manager Vaughn Manders has arranged an outstanding programme of social events that you simply will not believe. Look at the Social Pages for updates
Please look at our sponsor's page for the latest news on who sponsors us -
You could be surprised!!!

A recent donation of original documentation from the formation of the club in 1953 has enabled the club history page to be amended and it shows some really interesting facts to be shown. Many thanks to Malcolm Botham.